Information Governance - How Will Your Company Stand Up in Court?
Free content from Integrated Document Technologies, Inc. (IDT)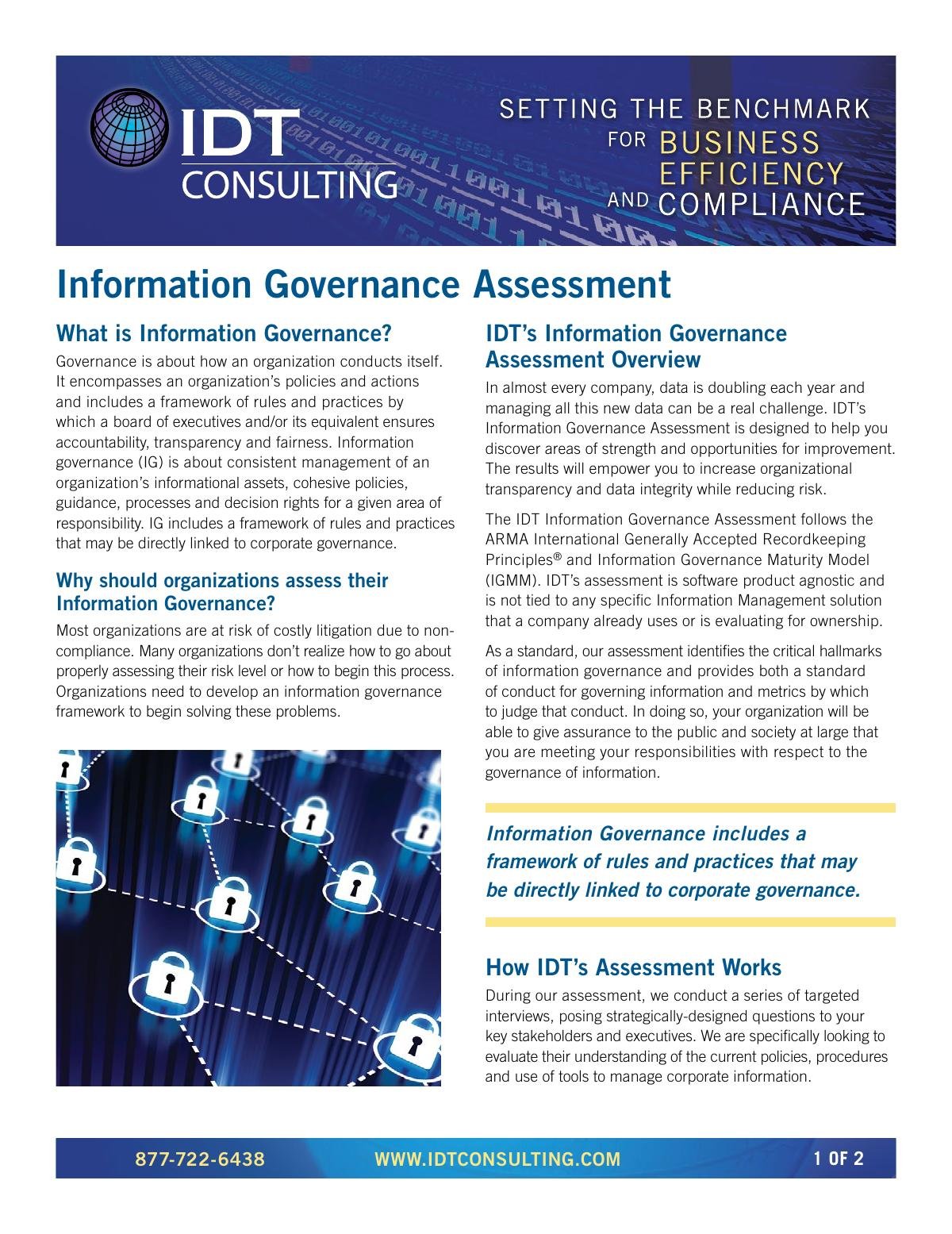 Look beyond the doors of today's corporation, and you will likely find informational protocols that, although they seem to run smoothly, lack efficiency. Unintentional as it may be, legal might be missing appropriate approvals and signatures, privacy concerns may be overlooked, and document control numbers may not be up to date. Meanwhile, in an office not far away, resides a regulation officer working to ensure you are meeting industry guidelines. Remember that contract from last year? Think you can provide an original copy? What about measures being taken to protect financial and health information, legal documents, employee rights, safety precautions, insurance policies, and data breaches? Unfortunately, not knowing the answer can cost you in court as regulatory governance is an unforgiving, deadline driven process, and it is on the rise. Present at local, federal, and state levels, the purpose of regulations are to ensure a standard of quality.