Large Insurance Firm Utilizes Proactive Transaction Monitoring to Ensure Quick Claims Processing
Free content from Nastel Technologies, Inc.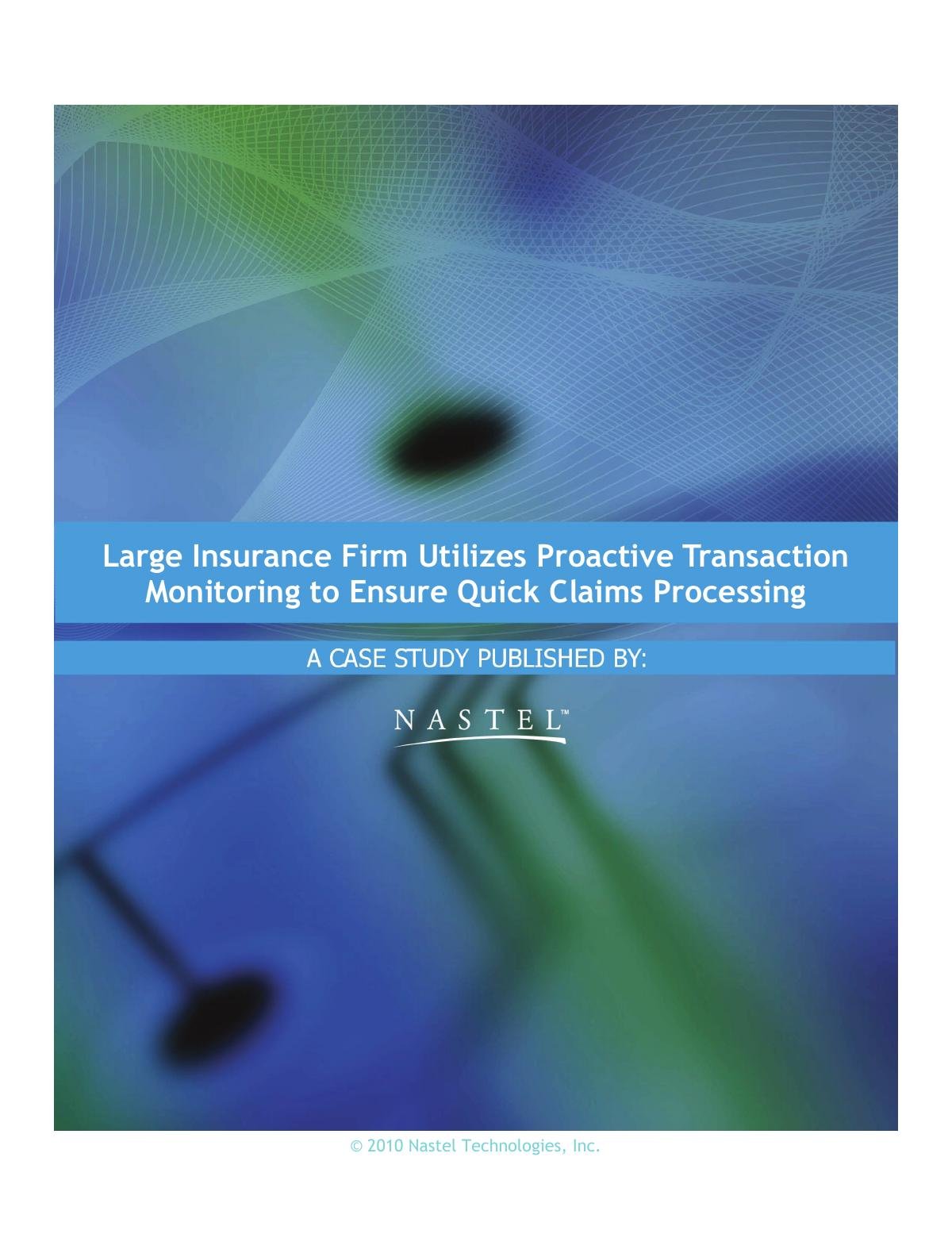 Case Study: Large Insurer Utilizes AutoPilot to Ensure Quick Claims Processing; Helps Retain Customers in an Increasingly Competitive Service-Oriented Environment The insurer profiled in this case study is one the nation's leaders in healthcare, property and casualty and disability insurance. Its mission is to help people lead healthier lives, make healthcare more affordable and guide its customers to financial security. The insurer's healthcare division is affiliated with over 150 hospitals and employs over 5,000 associates nationwide.