Updated Client Case Study: Berkshire Hathaway Homestate Companies
Free content from Insurity, Inc.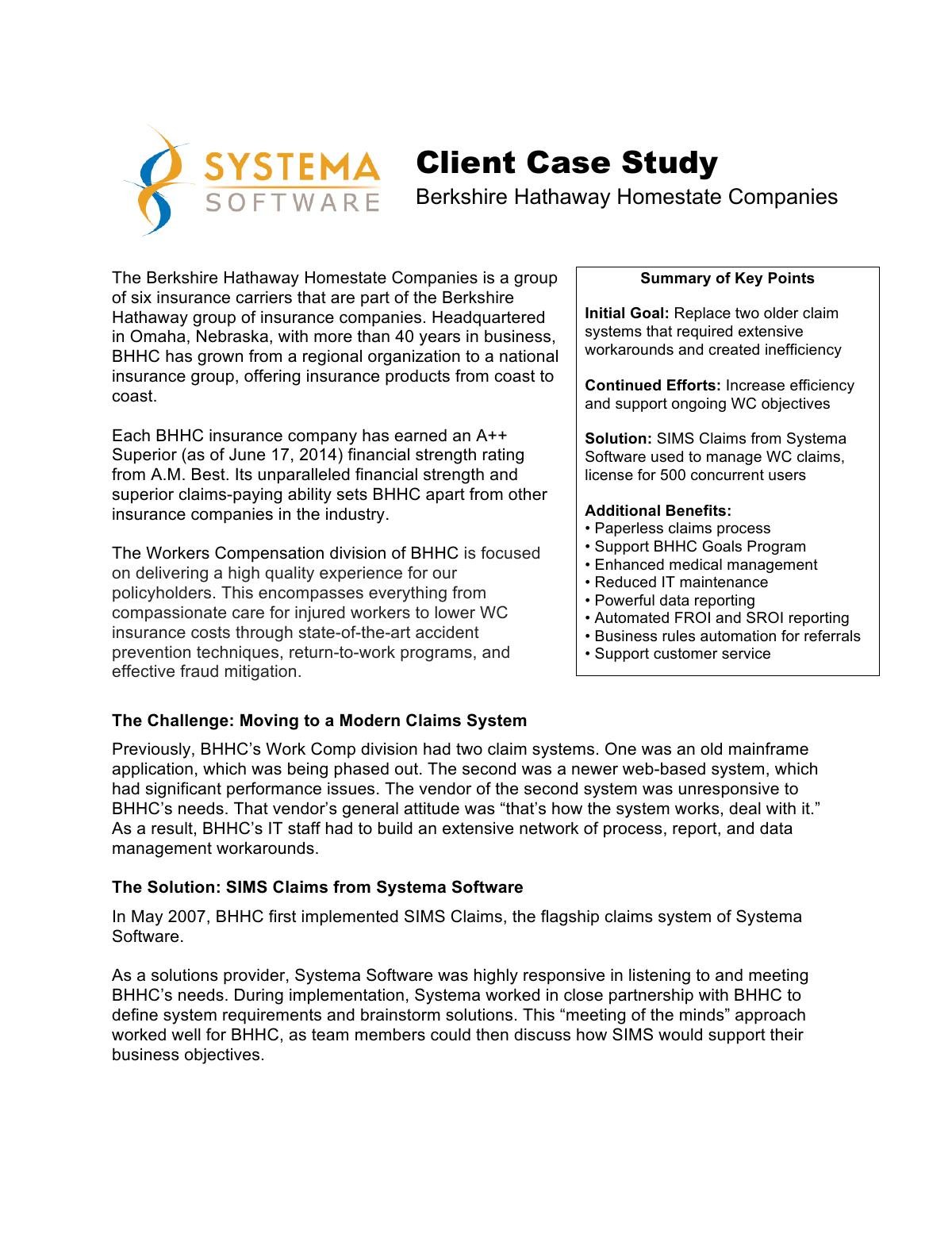 Today, many insurance companies want to replace legacy systems with modern claim solutions. Berkshire Hathaway Homestate Companies (BHHC) did just that. They replaced two older claim systems with SIMS Claims, a digitally advanced and award-winning claims solution from Systema Software. In July 2016, BHHC shares how it continues to leverage SIMS to obtain new and ongoing benefits. One of its main objectives is to deliver appropriate and timely benefits to injured workers, explained Geoffrey Kennedy, a strategic analyst at BHHC. At the same time, it aims to mitigate the risks inherent in workers' comp and to provide excellent service to all its constituents. "SIMS has been an important tool in helping us achieve these objectives," said Kennedy. These objectives encompassed medical management best practices; automated FROI and SROI reporting; data analysis to improve costs and outcomes; and business rules to help trigger specific workflows.