The Digital Divide: Are You a Leader or Laggard in Digital Claims Transformation?
Free content from Insurity, Inc.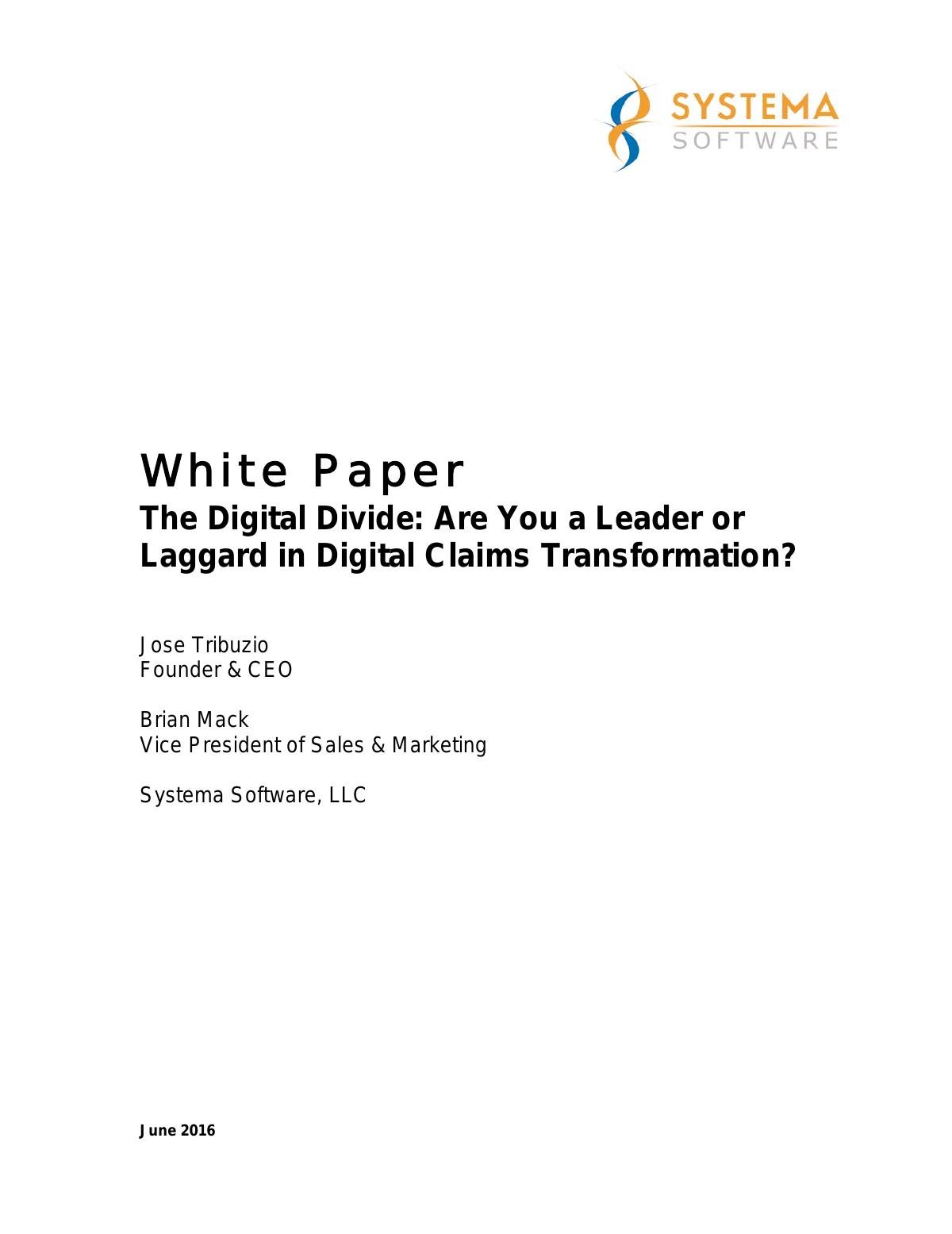 Today, there has been a significant proliferation of digital devices and an unrelenting march toward digitization of traditional business processes. Insurance, which has historically lagged behind, is beginning to experience similar trends. However, according to a recent McKinsey & Company report, only 5% of insurer processes are fully digitized, meaning there's significant room for improvement. Using digital strategies, insurers can reengineer their claims operation to achieve greater efficiency, increased savings, and enhanced customer service. In this white paper, we take a look at the digital revolution, how it has impacted other market sectors, and how claims organizations can employ similar strategies to position themselves as leaders in digital transformation.