A Modern Platform & Emerging Technologies with Power BI and Wearables
Free content from Insurity, Inc.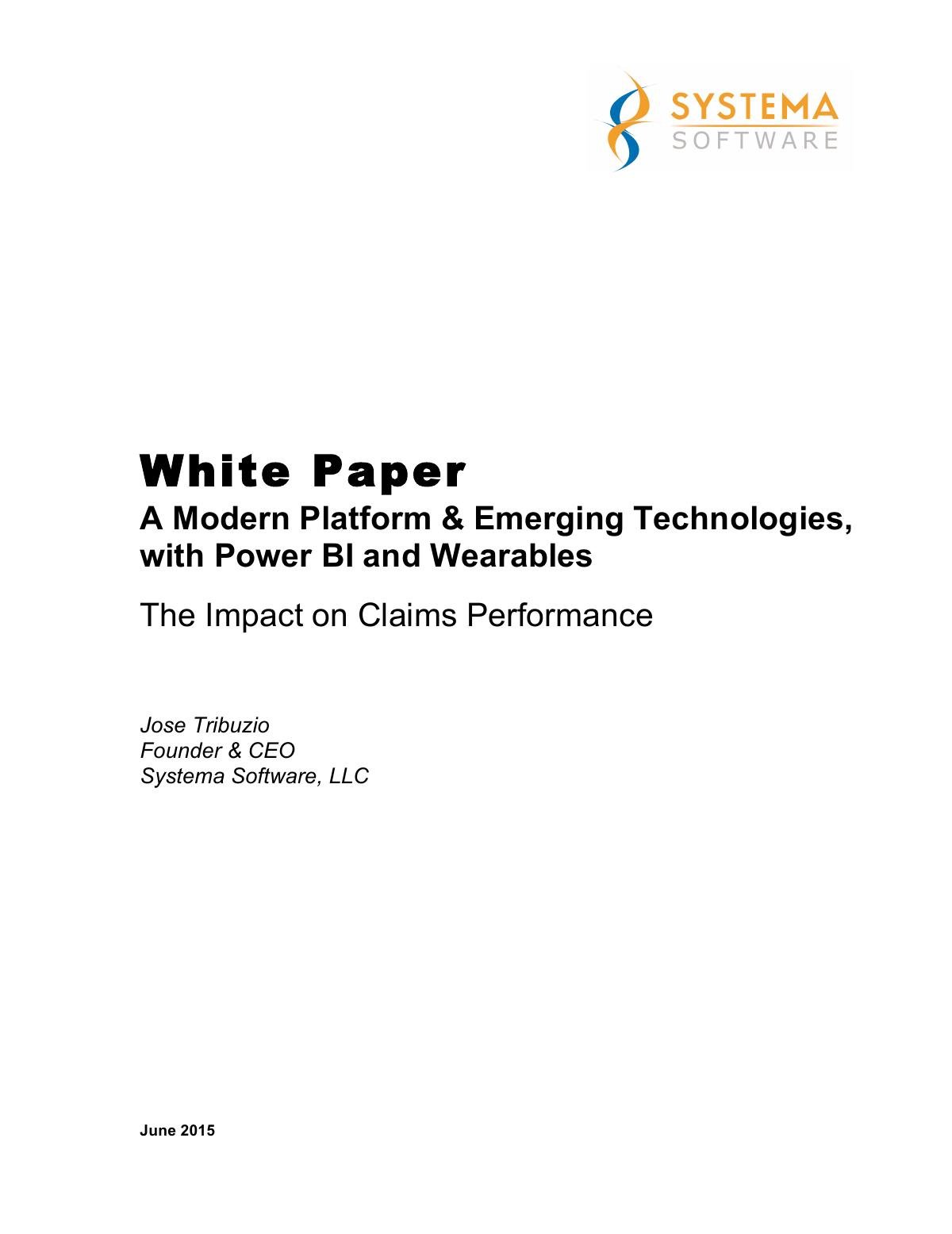 Today, with an increased volume of transactions and data to manage, insurance companies are looking to replace legacy systems with a modern platform that could truly impact costs, efficiency, and service. At the same time, they want to keep pace with emerging technologies, such as Power BI and Wearables, which could further impact claims performance: In this white paper, you'll learn about: • The business drivers that are leading organizations to replace legacy systems and key criteria they're looking for in a modern platform • Business Intelligence and Power BI tools that deliver data analysis and reports at amazingly fast speeds • Wearable devices and their various applications, which are just beginning to be realized, but by all estimates, they will have far-reaching implications for insurance programs. • The benefits reaped when leveraging a modern platform and emerging technologies.