Leveraging BI for Improved Claims Performance and Results
Free content from Insurity, Inc.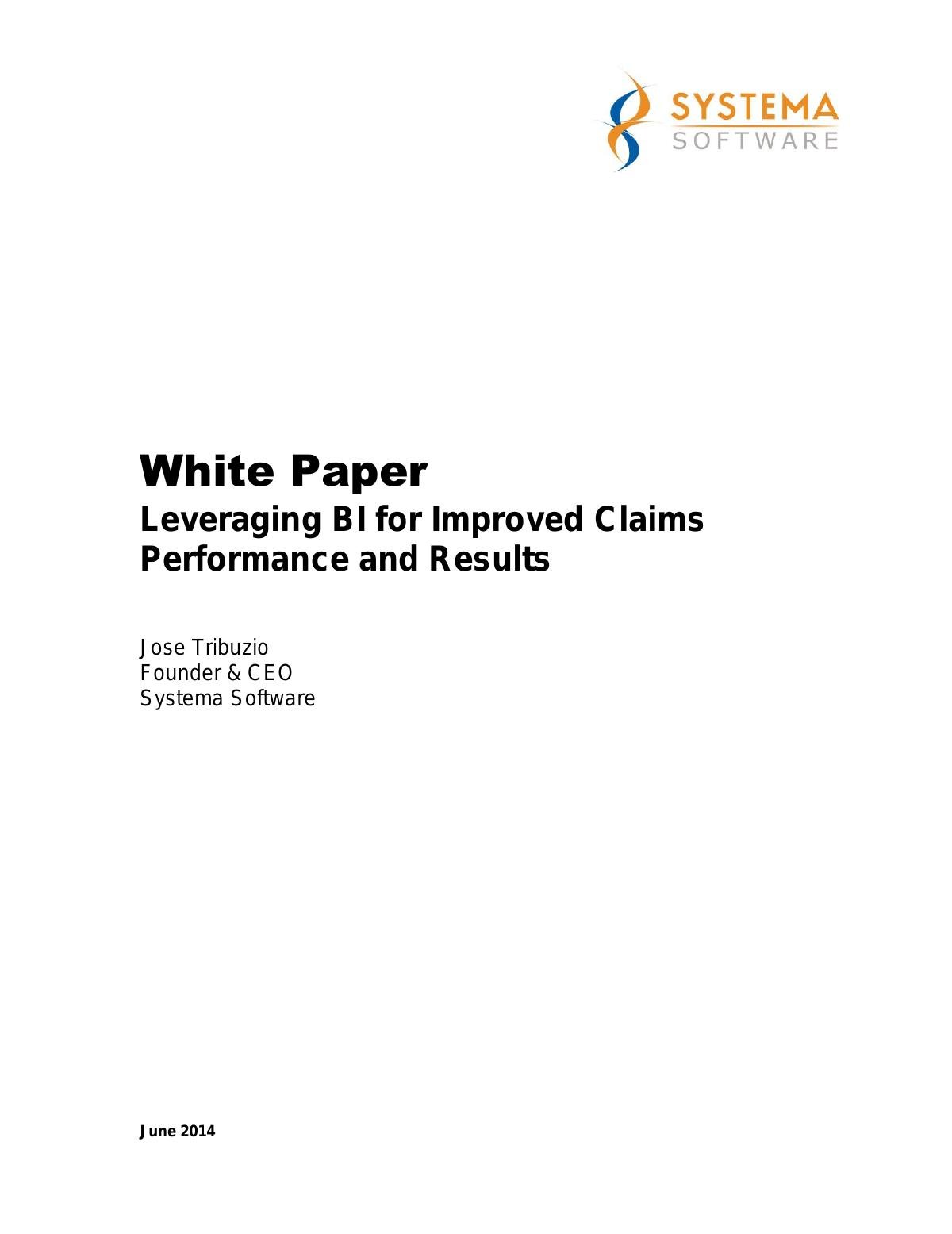 Business Intelligence (BI) has the power to optimize claims in order to achieve greater efficiency, effectiveness, and consistency—as well as enhance customer service. This white paper defines key BI terms, examines various uses of BI tools, presents examples of organizations that have successfully deployed these capabilities, and reviews important considerations before implementation. By mining and analyzing claims data with powerful BI tools, claims executives can unlock vital insights to fine-tune operations, achieve strategic objectives, and make better business decisions now and into the future. As this white paper shows, many organizations have already successfully deployed BI to reduce claims and program costs, enhance customer service, expand market share, and deliver more effective risk management strategies.