Client Case Study: County of Shasta
Free content from Insurity, Inc.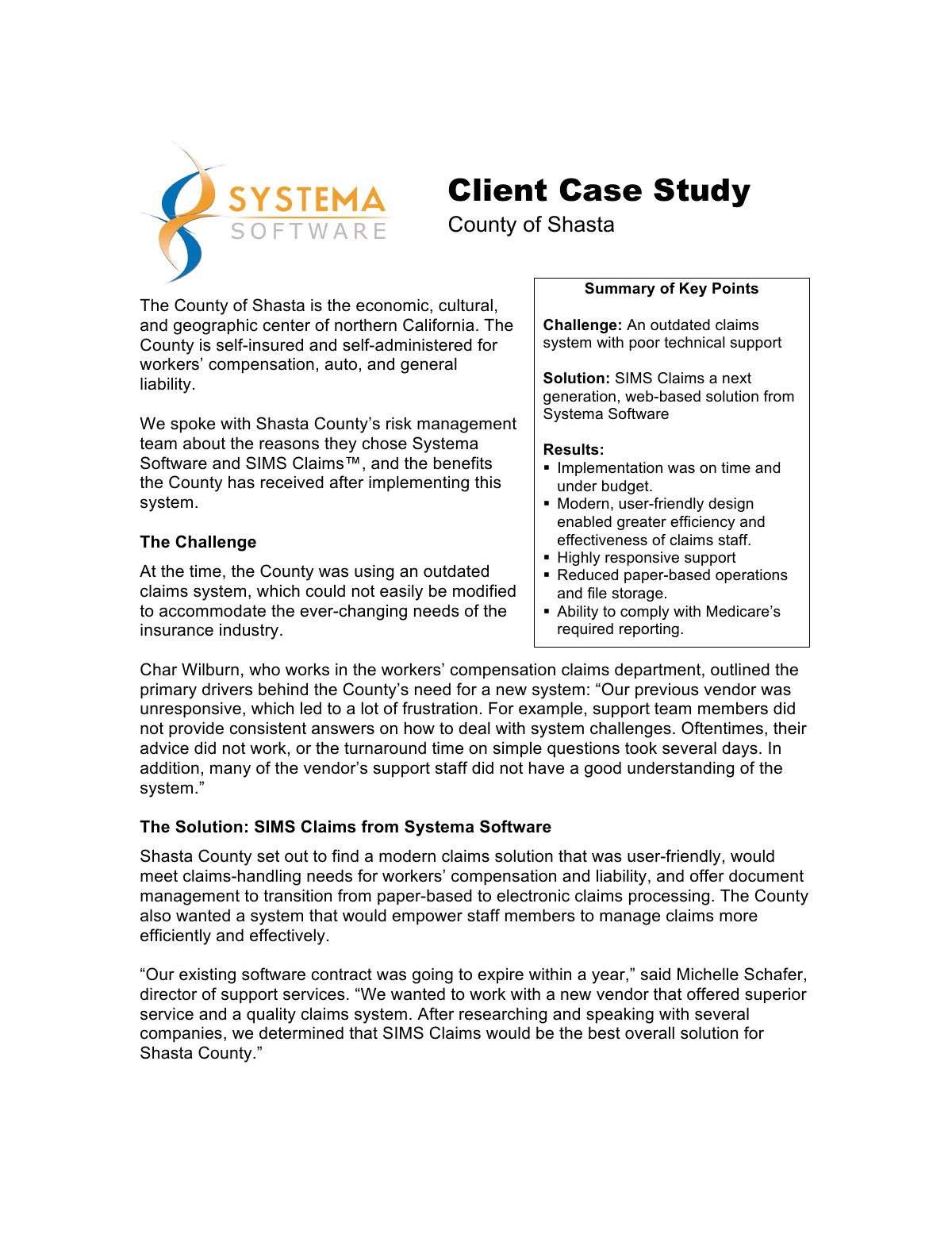 Challenge: An outdated claims system with poor technical support Solution: SIMS Claims a next generation, web-based solution from Systema Software Results:  Implementation was on time and under budget.  Modern, user-friendly design enabled greater efficiency and effectiveness of claims staff.  Highly responsive support  Reduced paper-based operations and file storage.  Ability to comply with Medicare's required reporting.