Client Case Study: Berkshire Hathaway Homestate Companies
Free content from Insurity, Inc.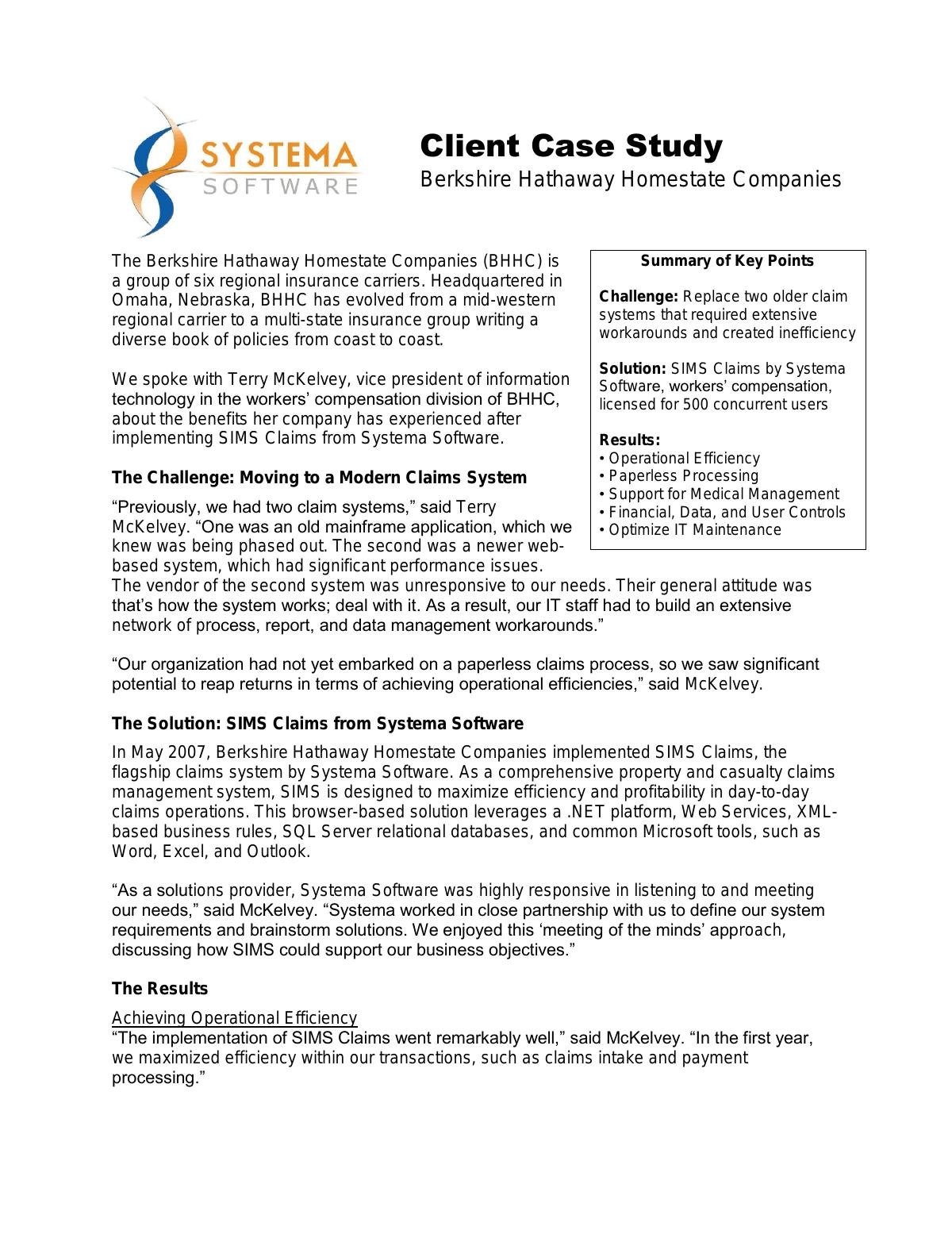 Today, many insurance companies are looking to replace outdated claims systems with newer, more modern technology. Berkshire Hathaway Homestate Companies (BHHC), a group of six regional insurance carriers, did just that. They replaced two older claim systems—that required expensive workarounds and created significant inefficiency—with SIMS Claims, a next-generation, web-based claims administration system from Systema Software. Superior by design, SIMS Claims provided BHHC with a robust set of features and functions, so they could manage claims with more power, speed, and intelligence. BHHC improved efficiency; leveraged paperless processing; enhanced medical management; improved controls over financial, users, and data; and reduced the maintenance its IT department had to perform.