Client Case Study: American Claims Management
Free content from Insurity, Inc.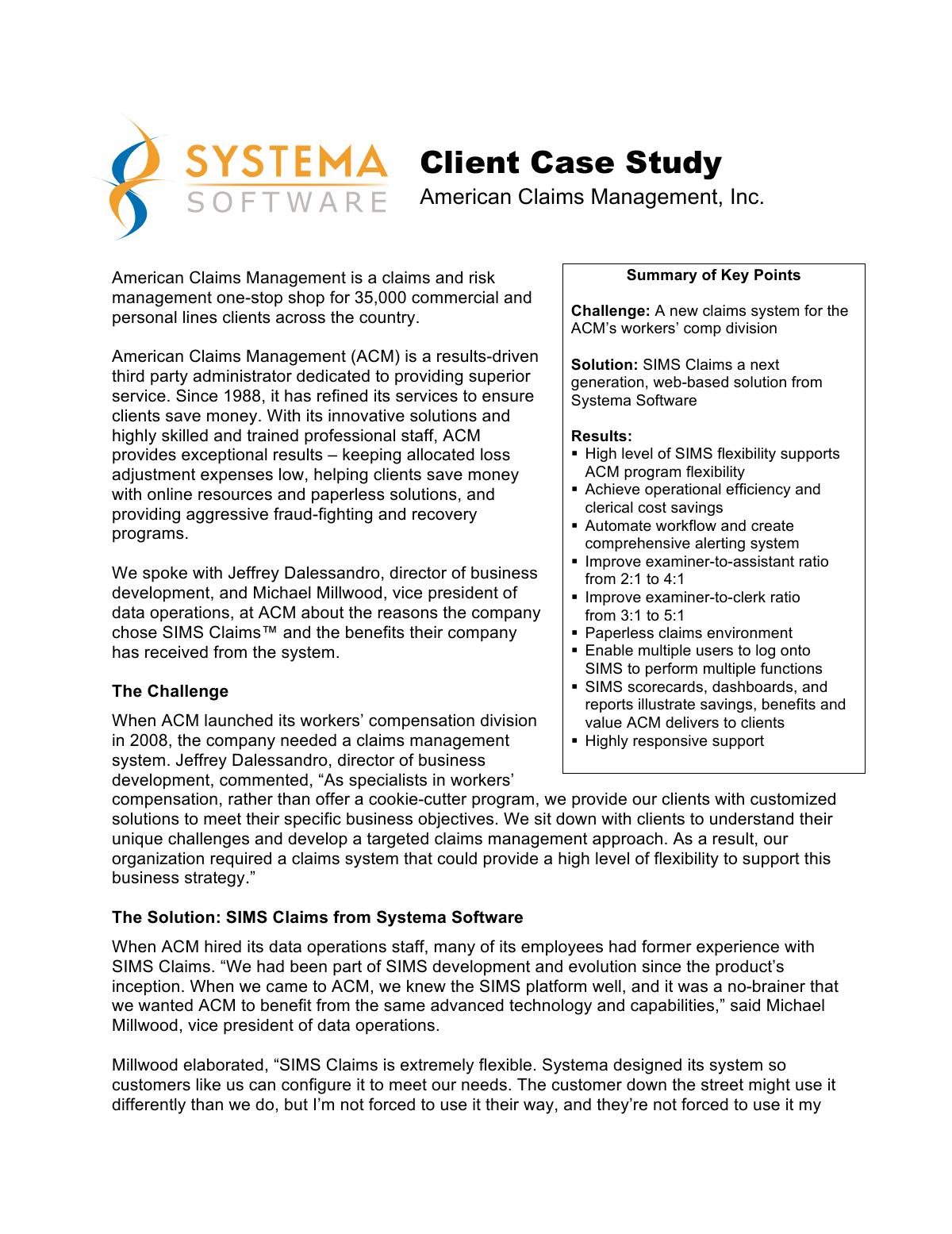 American Claims Management (ACM) is a results-driven third party administrator. Since 1988, it has provided exceptional results – keeping allocated loss adjustment expenses low, helping clients save money, and providing aggressive fraud-fighting and recovery programs. When ACM launched its workers' compensation division, the company needed a claims system that could offer a high level of flexibility to support its customer-focused business strategy. With SIMS in place, ACM now operates with a paperless and clerically lean operation. ACM has used SIMS to automate workflow and improve examiner-to-assistant ratio from 2:1 to 4:1, and examiner-to-assistant ratio from 3:1 to 5:1. Operational efficiencies resulted in significant cost savings, and SIMS reports help to illustrate the savings, benefits, and value ACM delivers to its clients.