Guidelines for Claims Management System Selection
Free content from Insurity, Inc.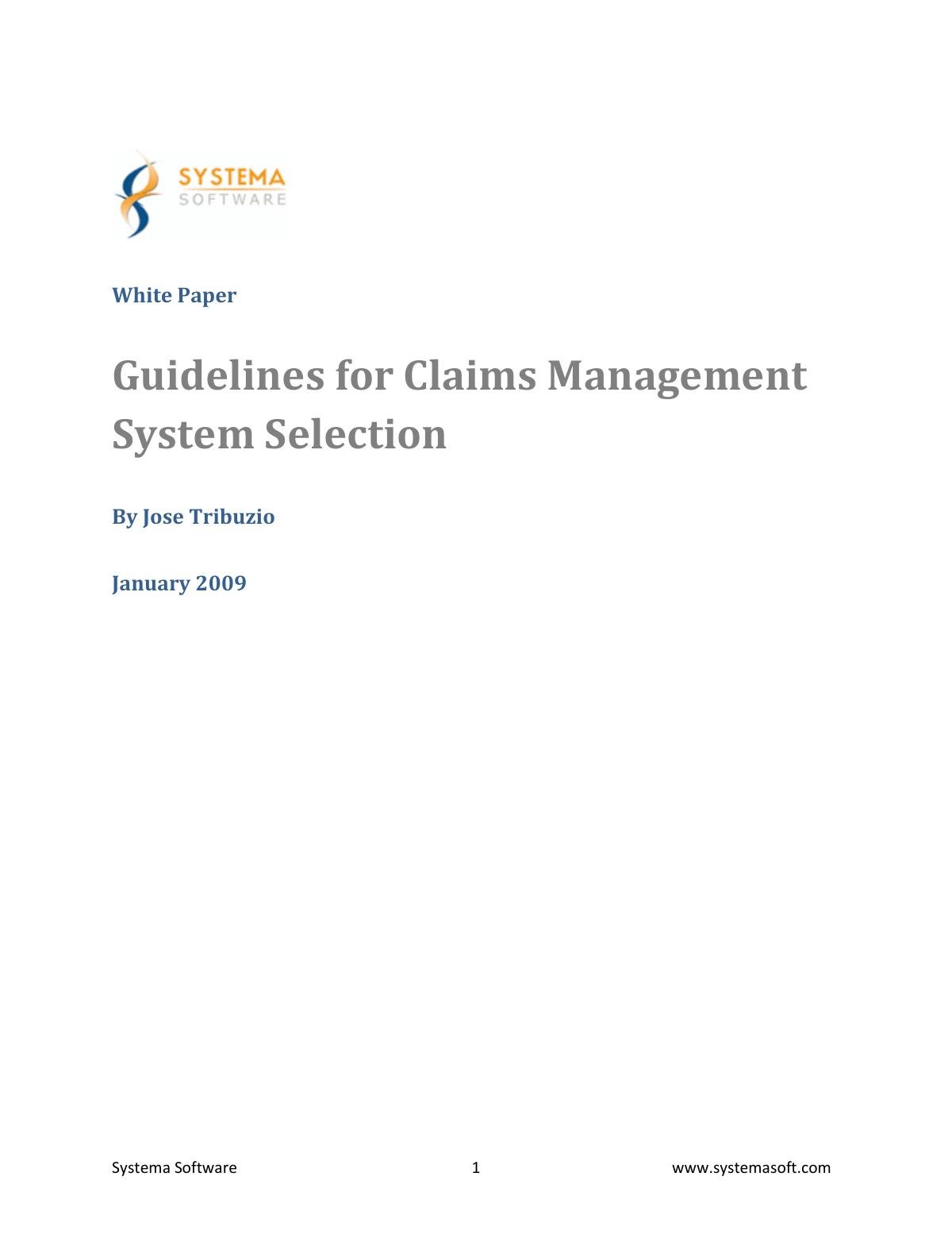 Selecting a new claim system can be an intimidating task due to the risks involved in going with the wrong choice. The complexity of the evaluation process requires an understanding of technology, change management, licensing and support options among others. I've worked for big 5 consulting, software development and Insurance companies and have seen this process from both the vendor and client side, and if not tackled correctly a software selection initiative could be confusing, frustrating and risky. The purpose of this white paper is to help you simplify this effort by focusing on what really matters and avoid getting caught up in the technical and vendor jargon.