COI Tracking Challenges in Real Estate & Property Management
Free content from Ebix, Inc.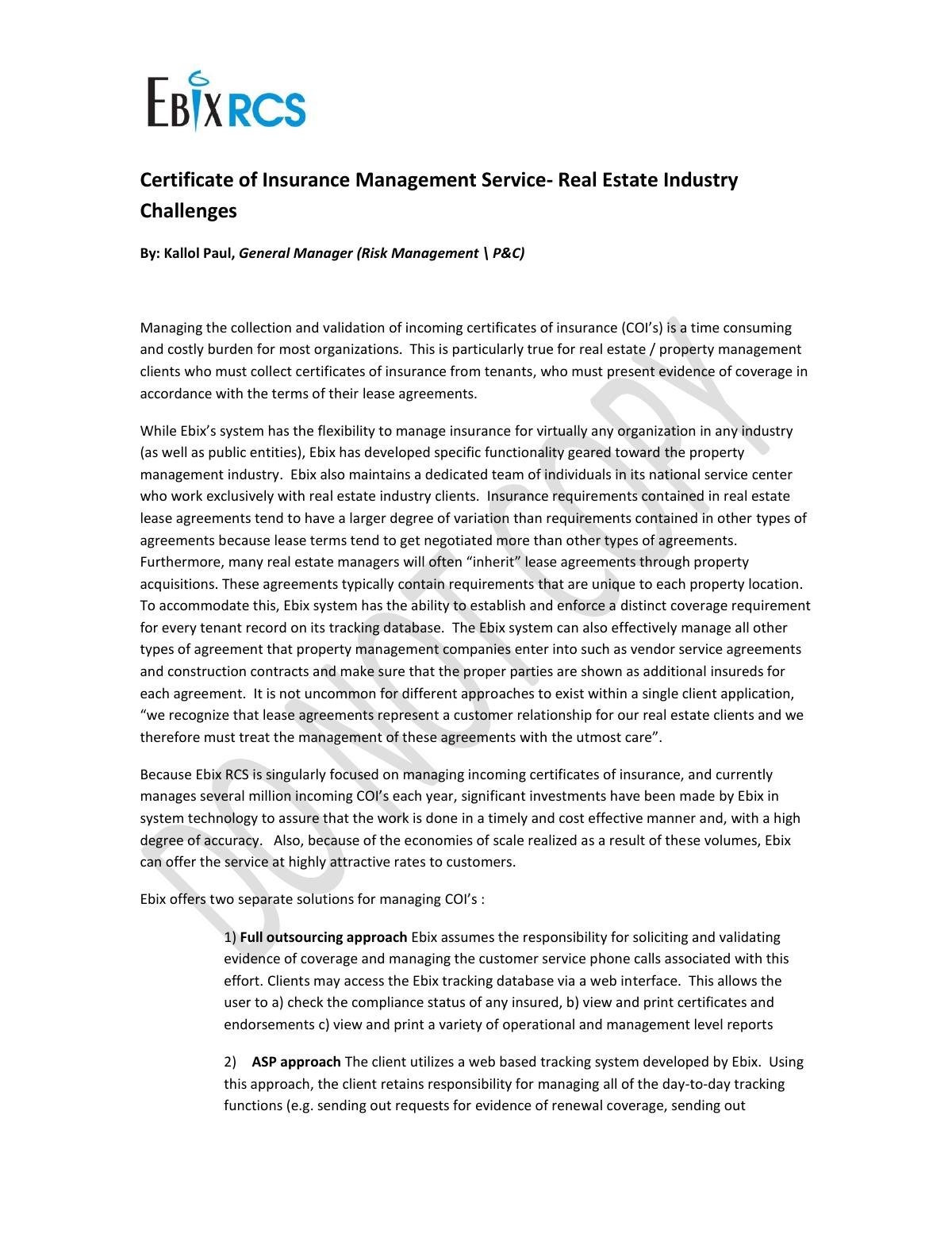 Managing the collection and validation of incoming certificates of insurance (COI's) is a time consuming and costly burden for most organizations. This is particularly true for real estate / property management clients who must collect certificates of insurance from tenants, who must present evidence of coverage in accordance with the terms of their lease agreements.