Disruption in the Employee Benefits Market: An Opportunity for Enterprise Transformation?
Free content from FINEOS Corporation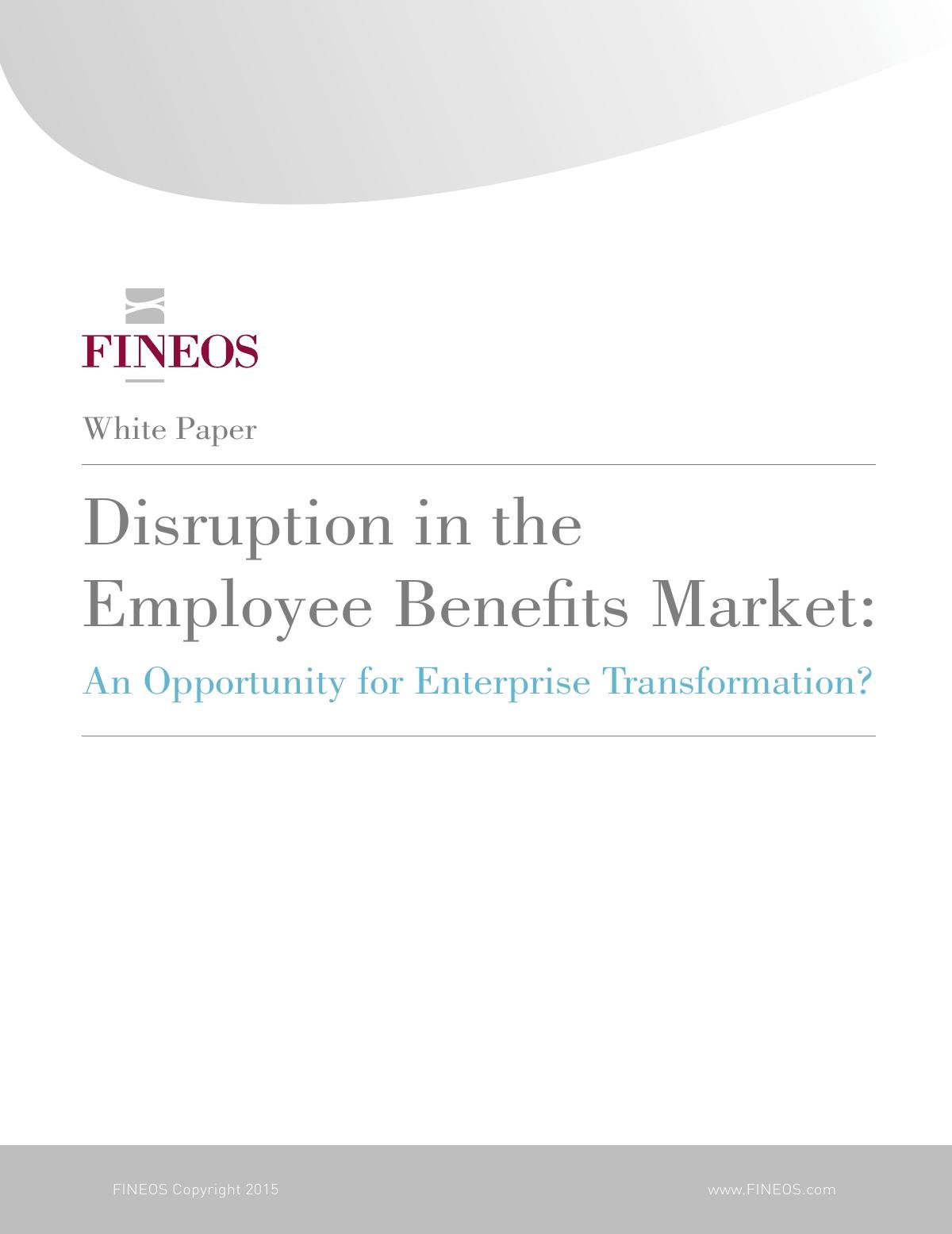 FINEOS believes insurers have an opportunity to leverage major market changes and stresses to take a pragmatic approach to process and technology change in the back office, enabling better customer service levels, more flexible product options and ultimately better brand presence with consumers. These drivers, paired with presenting a practical approach that has both immediate and longer-term returns, will help to overcome business executives' natural reluctance to launch a transformation initiative at this risky tipping point in the benefits marketplace. Download this white paper to learn more.