Advantages of an Enterprise Web Portal for Professional Liability Insurance Companies
Free content from Delphi Technology, Inc.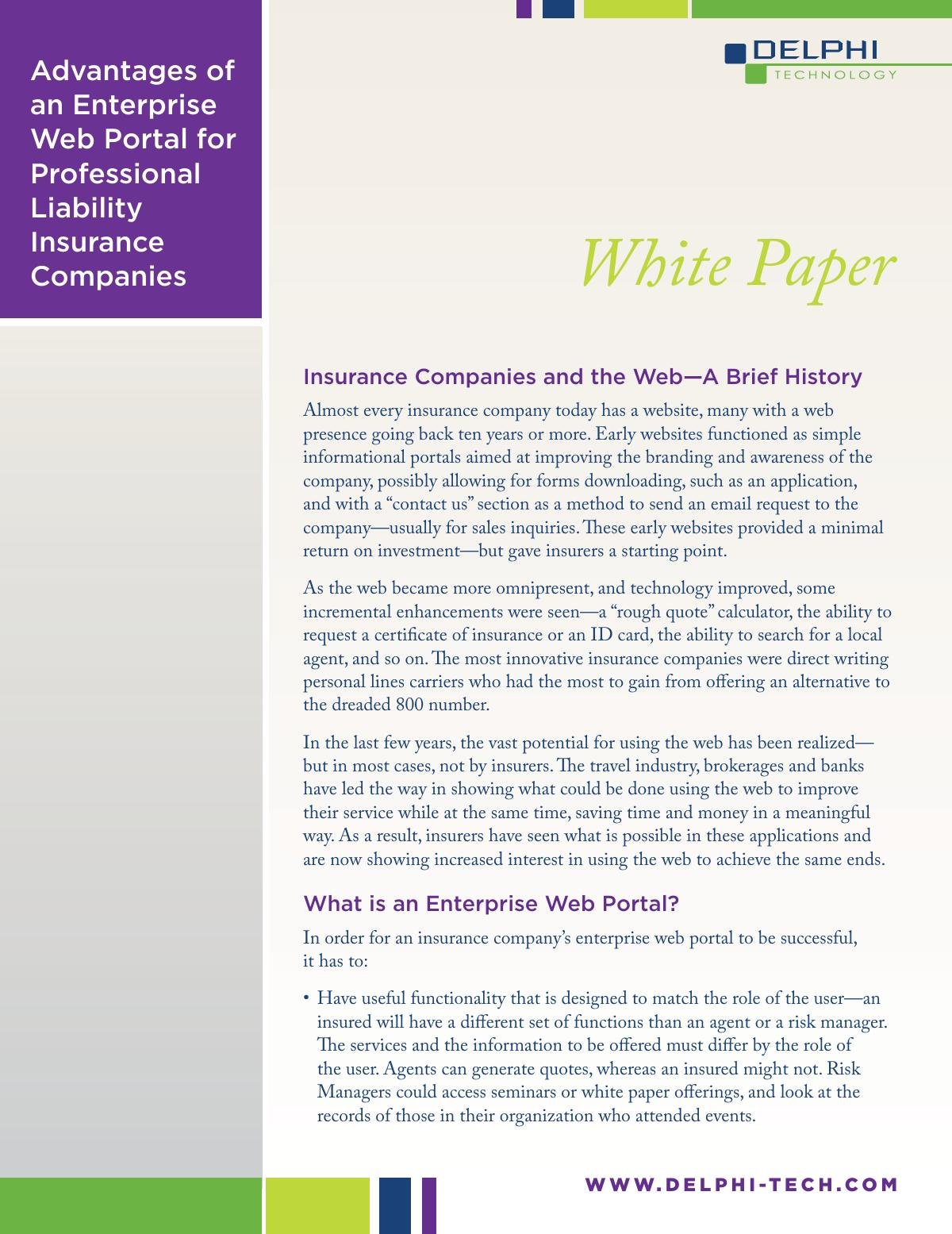 Almost every insurance company today has a web site, many with a web presence going back ten years or more. Early web sites functioned as simple information portals aimed at improving the branding and awareness of the company, possibly allowing for forms downloading, such as an application, and with a "contact us" section as a method to send an email request to the company -- usually for sales inquiries. These early web sites provided a minimal return on investment -- but gave insurers a starting point.