Trends in Hospital Professional Liability Operations
Free content from Delphi Technology, Inc.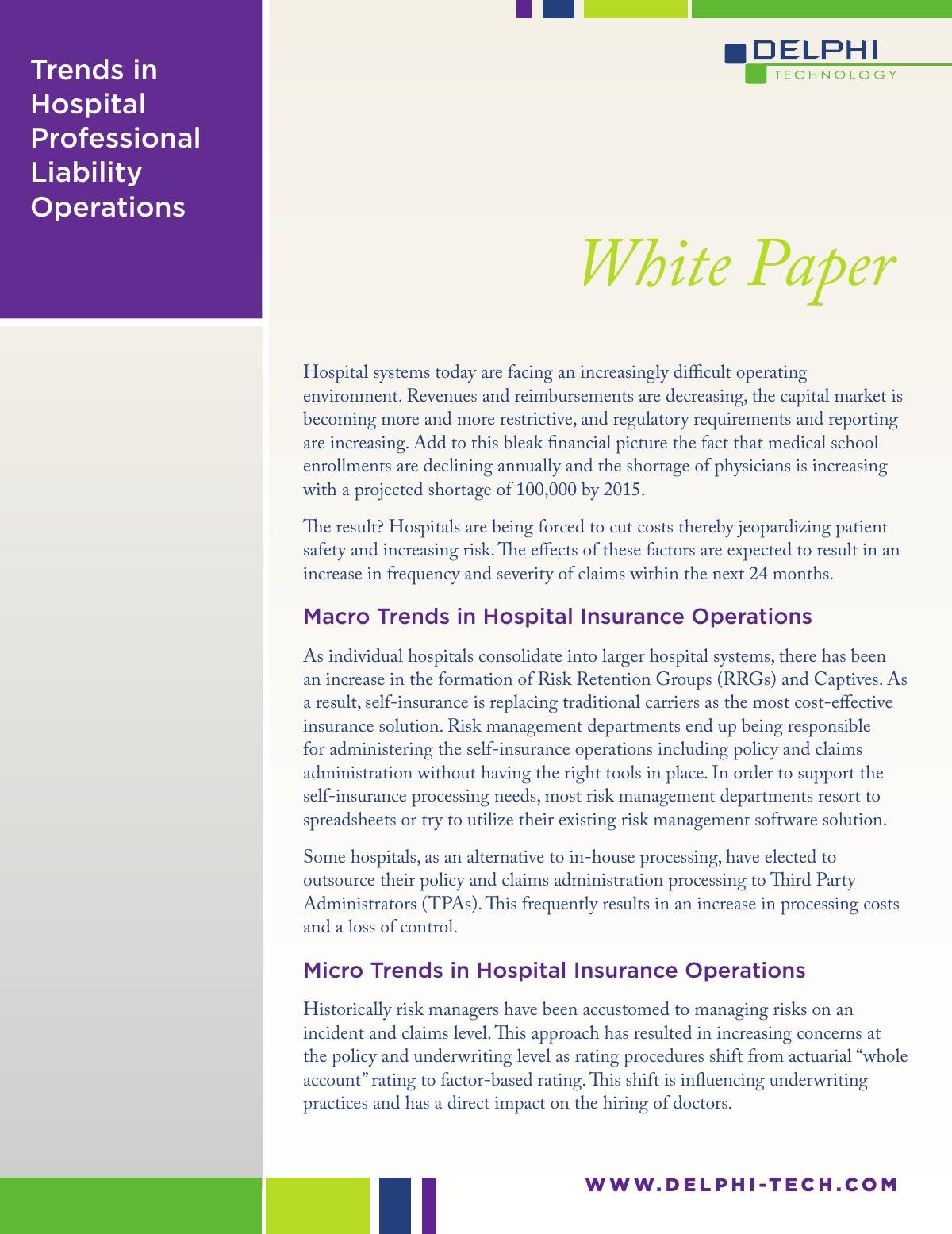 Hospital systems today are facing an increasingly difficult operating environment. Revenues and reimbursements are decreasing, the capital market is becoming more and more restrictive, and regulatory requirements and reporting are increasing. Add to this bleak financial picture the fact that medical school enrollments are declining annually and the shortage of physicians is increasing with a projected shortage of 100,000 by 2015. The result? Hospitals are being forced to cut costs thereby jeopardizing patient safety and increasing risk. The effects of these factors are expected to result in an increase in frequency and severity of claims within the next 24 months.